SEND Information
Welcome to the SEND information page. On this page you will find relevant school SEND policies and documents along with useful links to services in Bury.
At Fairfield we endeavour to enable all children to achieve their full potential in all aspects of life.
Mrs Foster is our designated SENCo and Inclusion Lead.
Please contact the main school office if you would like to arrange appointments. Details can be found under the Contact Us page on our website.
Upcoming SEND Workshops for Parents/Carers
SEND Newsletter - February 2023
**October 2022 - Our Fairfield Intervention Offer**
Did you know, these are just some of the provisions we offer here at Fairfield to support children's needs?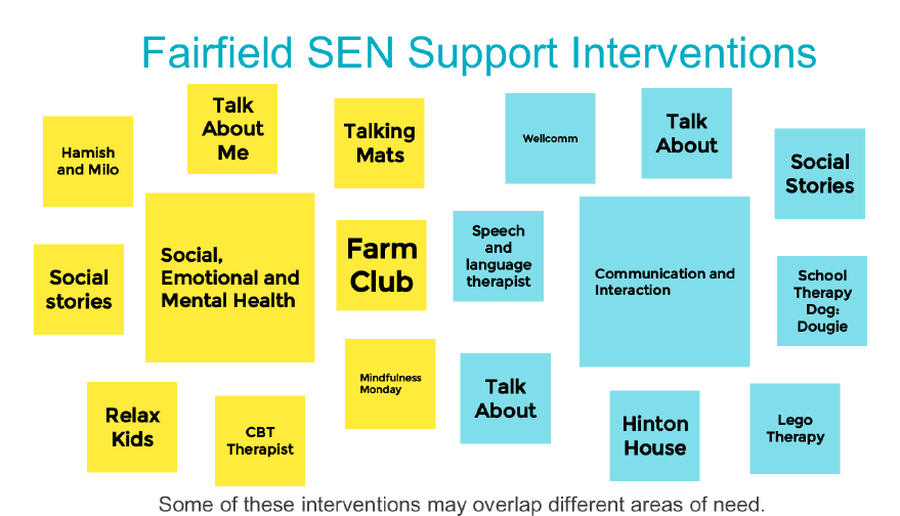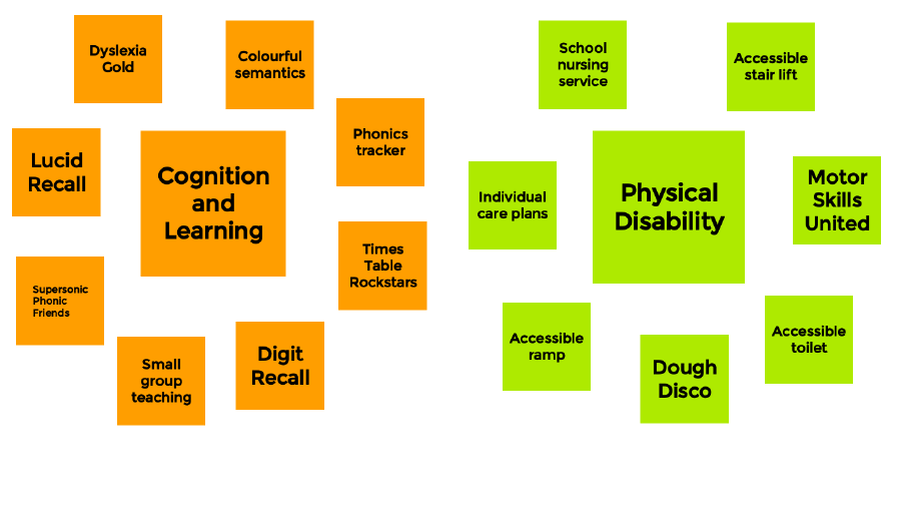 October 2022
Thursday 6th October is the Local Authorities SEND information day. Please use the link below to the SEND directory to find out more.
https://theburydirectory.co.uk/news/send-information-day-2022
September 2022
Following last year's positive feedback, our SENCo support sessions are back up and running. These 1:1 sessions are available to book between 1 and 4pm every Friday. If you wish to make an appointment, please visit Scopay and book a convenient time for you. We hope to continue to work together to meet the needs of all of our children at Fairfield.
September 2021
It has been lovely to welcome our Fairfield pupils back to school this week. Here is a social story and some links to some lovely reading materials to help children feel positive about returning to school.
Feeling worried? Here is a story about how it is okay to feel this way.
Ready to go back to school?
https://www.elsa-support.co.uk/wp-content/uploads/2020/05/Back-to-school-September.pdf