Uniform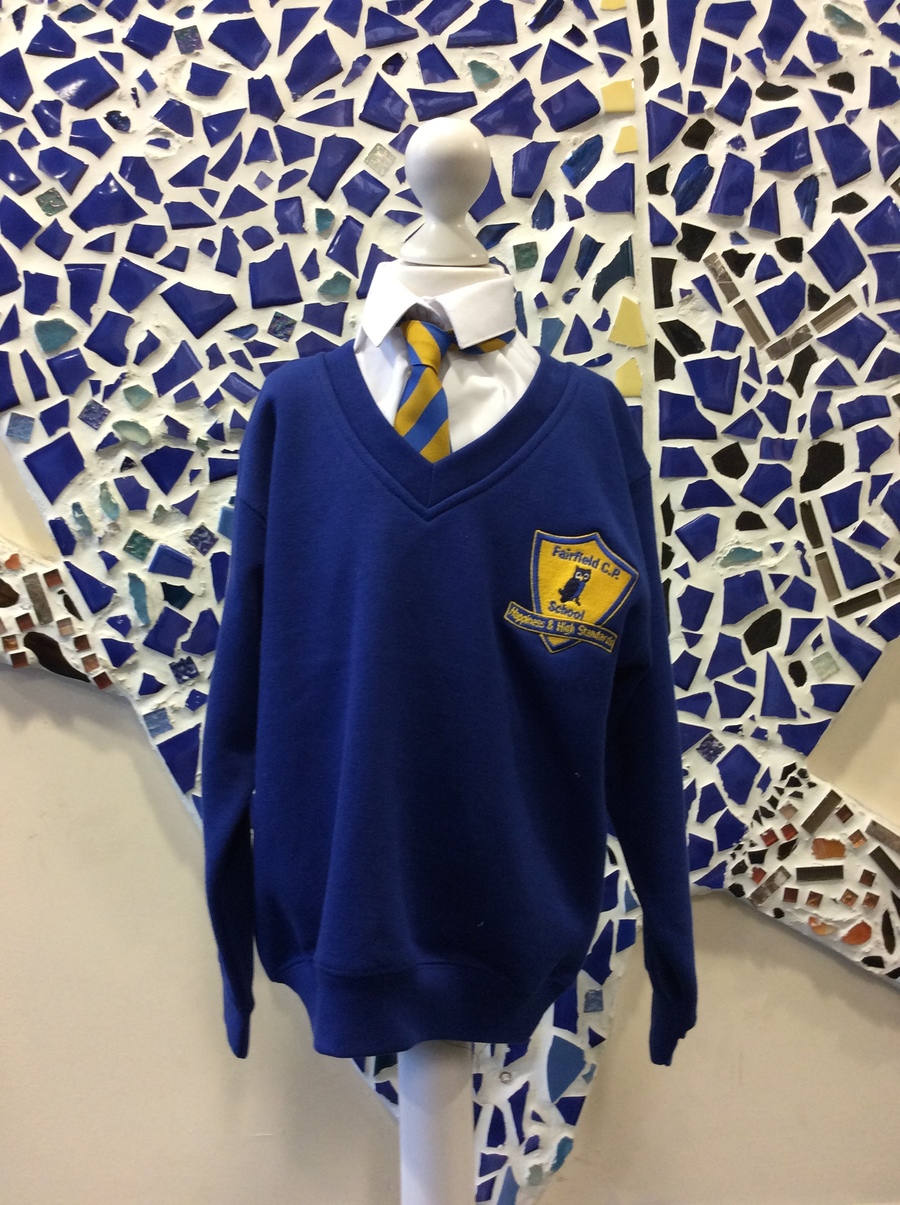 Uniform Policy
The school uniform consists of:
Black/grey trousers or skirt (required)
White button shirt/blouse (required)
Royal blue and gold striped school tie (Broad stripe nursery- Year 5 - Narrow stripe Year 6 only) Required and can be purchased from our uniform supplier
Royal blue v neck sweatshirt or cardigan (Required) This item is available from our uniform supplier with the school logo as an optional item.
Black shoes (Required)
Yellow and white or blue and white gingham summer dresses (optional)
Plain black PE shorts/joggers/leggings (no logos etc.)
White PE t-shirt (no logos etc.)
Trainers
Hijabs in navy, black or white colours.
School bag to bring the reading record to school every day. Please ensure it is no larger than a standard school bag or small back pack.
Studs are the only items of jewellery allowed but must be removed for P.E, Games and swimming.
Year 4 children will require swimwear and a towel for their swim lessons.
As part of our outdoor learning sessions, the children will require wellington boots at certain times of the year.
No extreme haircuts or shaved patterns in haircuts are allowed.
Our uniform supplier is Macron in Bury. As well as a quality product, Macron provide the extra advantage of having a shop close to school where parents can go in and try on items for size. Your transactions, whether online or in person, will be directly with them. The only item that is ONLY available from Macron is our school tie and jumpers/cardigans with the school logo. It is NOT compulsory that school jumpers/cardigans must have the school logo on.
We have a second hand, high quality uniform rail available in the school foyer. These items are available with an honesty box for any donations. If you require any specific items, please contact the school office.